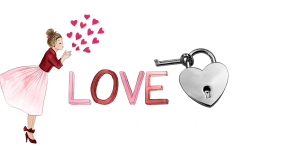 Welcome to our web site Mi Casa de Amor. We have many beautiful and desirable women from which to choose, and we look forward to helping you find a special woman for a friendship and/or serious relationship. If this is your first time exploring the possibility of meeting Colombian women, there are some differences to understand that make Colombian women potentially better partners.
Colombia is a very macho society. As you get to know its people, you will hear the word "Machista" frequently, which is used to describe many Colombian men. A Machista is essentially a selfish man who cares more about his own pleasure and gratification than that of women. A Machista often treats women as objects rather than as an equal partner deserving of kindness and respect. As unfortunate as this behavior is, it's not really surprising considering the sheer number of attractive and desirable women in Colombia. When faced with a large supply of anything, whether it's food or women, it's a normal human reaction to want to try or "sample" as many varieties as you can. Because of this, most men in Colombia tend to have multiple girlfriends, or one of two "on the side" if they are married. Of course, the women in Colombia grow tired of this "bad behavior" by the men, which makes them unusually receptive to meeting a man who may show them more courtesy and faithfulness. And since American men have a reputation for making loyal and faithful partners, they already have a head start on making a good impression.
---
You will probably find many more eligible, attractive and desirable women in Colombia than in the United States. Sure, there are many attractive desirable women in the U.S., but the problem is there just are not enough of them. Demand often exceeds supply, which often makes it extraordinarily difficult for am American man to meet and establish meaningful relationships. Too many of the "better" American women are either married or involved in relationships, which leaves many men frustrated in their search for love. Therefore, it makes perfect sense to "fish in a different pond," the pond of Colombia, where a man's chances of finding an attractive, decent and loving woman are much better.
---
There is an interesting reason why Colombian women are unusually beautiful. In Colombia fruits are very plentiful; they have high antioxidants and women eat a lot of fruits in Colombia. They naturally glow and become more beautiful. They also walk a lot, they normally do not own a car , and many cities are constructed on hills. They walk uphill and downhill every day which helps keep them slender and slim.
---
Colombian women are open to all races; they do have an affinity to fair skin or a preference for fair skin. Regardless of your skin color, you can find a woman in Colombia. Race really is not an issue. Mixing of races is more accepted in Colombia.
---
Looks can help, but looks, are not the first thing a Colombian woman is looking for.
Like all women, they are looking for security, but this is not their first priority. More important to them is family, and having a man who will love and respect her.
Do not try to impress her with money, but do take her to nice places and buy her small gifts occasionally. Give her nice gifts she cannot afford, like perfumes, lotions and electronics, they appreciate that.
Women love surprises and gifts, no different from all women in the world. Colombian women are the same as women all over the world, they want nice things, and they want a husband to provide for them. However, do not let this worry you. They are not like American women.
Flowers are very important to Colombian women. They really appreciate the thoughts behind the gift.
---
With Colombian women (Colombianas) Move slowly – be patient and they can be yours, get them to trust you, be a friend and grow that into a relationship. Soon, she will introduce you to her family, but do not rush this. It will happen rather quickly, after a few dates.
Most Colombian women are poor, and foreign are considered rich, even if you are middle class. The average salary in Colombia is about $ 350 USD a month equivalent.
Most women do not have computers or internet at home, most of them access E-mail using Cyber Cafe's in the streets. They will not access e-mail very often. They will access E-mail only once a week, at the most. Some ladies can afford good cellphones or computer with internet connection at home, but not many. Internet costs about 80,000 pesos per month, compared to a monthly wage of 600,000 pesos a month. ($ 300) For poor or middle class families this could be very expensive. Cyber Cafe's usually charge about 1000 pesos or more per session.
Walking around Colombia is really an experience when it comes to looking at beautiful women. It is hard to believe until you go there and experience it. They like to show their skin. Especially their breasts and it is very normal for Colombian women, to show off their assets. They feel they have beautiful bodies, so why hide them?
---
It is common knowledge that Colombian women are faithful, loyal, and devoted. Their world revolves around the family. Many Colombian women stay with their family until marriage and then the tradition continues with their new family.
They have been raised to complement, nurture and respect their man. Colombian women, even the ones in impoverished conditions, are positive, open minded, happy, playful, fun, spontaneous, warm and affectionate. Physically they are feminine in the most favorable way.
They are significantly more slender than the majority of American women and have a sexy, alluring confidence that beckons attention. When Colombian women recognize a man of good character they become quickly attached and supportive. Even the most beautiful South American women are non-materialistic as a general rule. With Colombian women you get all the extras without the compromises.
---
As far as age, you can generally knock about ten to twenty years (at least) off the minimum age you could attract from your home country. Even if you are 45-65 years old, You will have no problem finding an attractive looking 28-40 -year-old Colombian woman. Also, the degree of beauty you are familiar with, will also substantially improve. A beautiful young American woman would not pay attention to most men more than about five years older than her, but in Colombia, the women tend to be so restricted in their "preferred age ranges" of men. Colombian women seem to prefer older men because they feel they are more serious, and are more likely to be devoted to taking care of the family, as well as being more stable and less likely to cheat on them.
An average man with average looks will have no problem attracting a very beautiful Colombian woman. The difficulty will not be in finding one, but in trying to select from all the women who will express an active interest in you. It is truly overwhelming and confusing at first. There seems to be a more beautiful woman at every turn.
---
Colombian women also tend to be surprisingly friendly and easy to talk to. Walk through any shopping mall or any public place, and you will have many opportunities to approach women to talk to. However, although Colombian women are approachable and friendly, it does NOT mean that they will instantly like you. Do not confuse their friendliness with accepting you as an immediate friend. For that you still need to get to know them a bit, give them a chance to know you before they can decide if they are truly interested, as with most relationships. However, their attitude is a refreshing alternative to the coldness and aloofness of so many American women.
The Huffington Post recently printed an article about Colombia:
"According to a recently released poll by WIN/ Gallup International Association, the South America country took first place on the "Global Barometer of Hope and Happiness", which surveyed individuals in 54 countries."
So, if you are tired of meeting women who act like cold fish or are just not very friendly, you will be pleasantly surprised with Colombian women, most of whom are quite open and willing to talk to and meet strangers.
You have many really great women from which to choose. Good luck in your search, and we are here to help you succeed, so please do not hesitate to ask anytime you have a question. And please keep us informed of your successes, which we are confident you will have!